"I'm glad I chose the path I did."
Michelle Connolly joined ARCH in 2011, first serving as Controller for ARCH Cutting Tools – Plymouth (formerly Richards Micro-Tool) and later as ARCH – Director of Finance before her appointment as Vice President Finance. She earned her bachelor's in accounting from the University of Massachusetts Dartmouth. She is a Certified Management Accountant.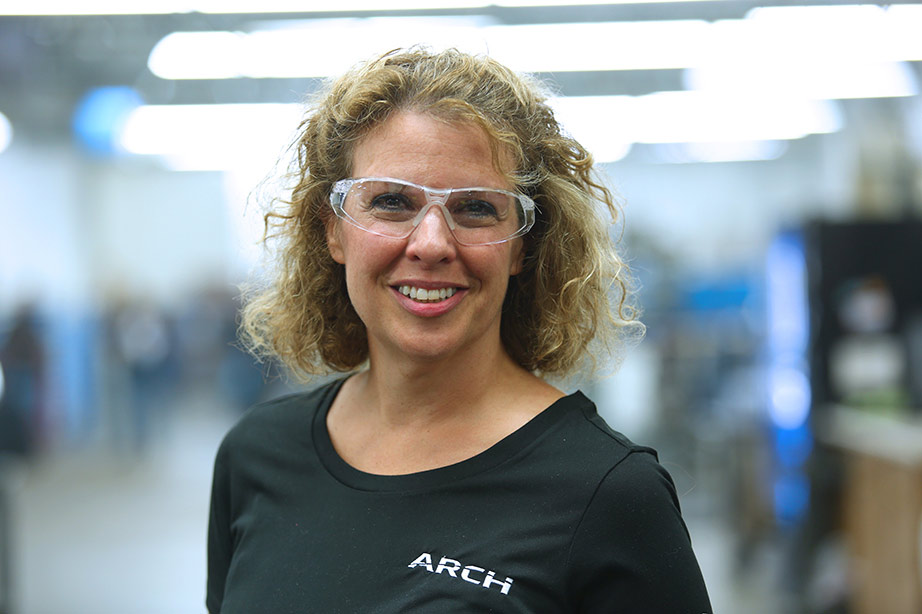 Why did you choose your career path?
In high school, I was looking for an alternative to trigonometry, and accounting qualified as the necessary math credit. Seriously, however, I excelled in my business courses in high school and decided on a college major in accounting, given the opportunities and flexibility for different career paths with an accounting degree. I briefly considered art school, but I decided not to take that risk. I'm glad I chose the path I did.
Did you have a mentor?
I've had several mentors throughout my career, and some may not have realized it. My first mentor, when I began my career, was important because he helped me establish the foundation that I continue to build upon today and use to help others. Briefly, it was advice to maintain a strong balance sheet. Pay attention to the detail there, and everything else will fall into place. I still have mentors today, in a way, because I learn every day from the people I work with.
How do you balance personal and professional life?
That balance can be difficult to achieve. Thankfully, I have a supportive and understanding family that can manage when I'm traveling or working late into the night. Our society places certain pressures on working mothers, no matter what their career, to "do it all." Realistically, that's impossible, and I'm a long way off from being able to do that. However, I focus on what's important with my family and make sure that's always a priority.
How do you manage stress?
Personal time is important for that. Every Friday night, I have a "date night" with my husband. We go to our favorite restaurant, talk and reconnect, which we often don't have time to do during the busy week.
Do you have any advice for the younger you?
That's a tough question. I wouldn't change any decision I made when I was younger—right or wrong—because those decisions led me to where I am today. I think I'd tell my younger self, "Stay true to yourself, treat others the way you want to be treated, and trust that your decisions will lead you where you are supposed to be."